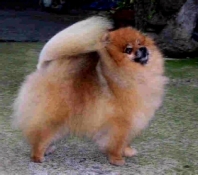 English, American, Irish Champion PETIPOM FINCHS DANDY CREATION AT TOYBOX, Larry is a Multi Group l winning dog both in the U.K. and Ireland. Runner up All Breed BIS with 14,000( yes thousand..!!) dogs entered, Irish Toydog of the Year 2000. His entire first litter of 3 have qualified for Crufts 2002 A real mover of a dog, sound and showy, many thansk for Diane Finch for sending him.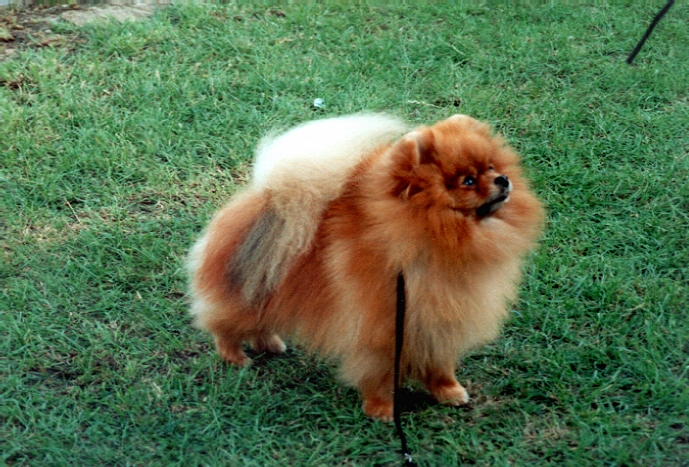 Irish Champion. TOYBOX TWENTIETH CENTURY FOX. IRISH POM OF THE YEAR WINNER. 6 Res CC's, many Best Puppy wins. Retired through injury. Living as a much loved pet. Campained by Sean Carroll in Ireland. (Sired by Multi Ch Stolannes Highway to Heaven)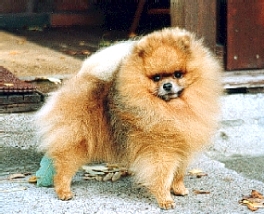 Multi-Champion TOYBOX SKYWALKER (Sire Highway to Heaven)
Owned and campained in Finland and Europe by my good friends Mirja Lager and Heikki Posti.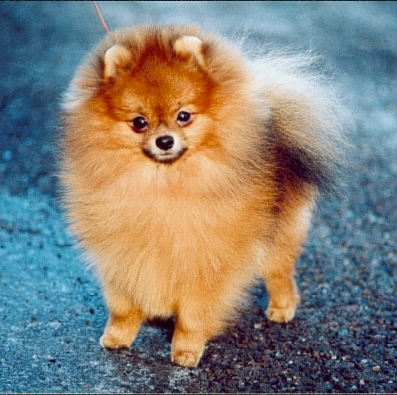 FINNISH JUNIOR WINNER TOYBOX FOR HEAVENS SAKE(Sire Highway to Heaven.) Owned and loved by Mirja and Heikki Finland.
(Photo as a puppy)
MULTI INTERNATIONAL CHAMPION TOYBOX ACE OF DIAMONDS (Sire: Eng/Irish Champion Emadale Sundancer of Sueacres). Tony is loved and adored by Heikki Posti and Mirja Lager Finland.