Breeders of delightful Bichon Frise a family pets since 1990
We have been breeding Bichon Frise since 1990 and we cannot recommend them more highly as family pets. Home loving, good natured, excellent with children, and ideal size at just 11-12 inchs high, non casting,so no hairs around the house..!! and very often people who are allergic to other dogs can achieve their lifetime ambition of owning a dog.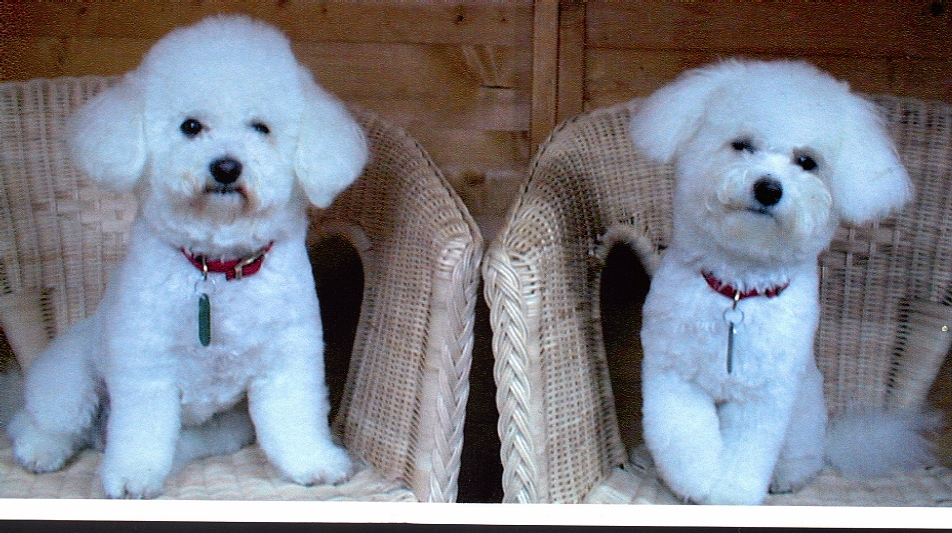 Our puppies are homebred and superbly reared in the home. We aim to produce puppies that have great personality, that will be a joy to own. Our puppies are ready to go to their new homes from 8 weeks of age, are fully wormed, and we even start toilet training them on newspaper for you. Each puppy is fully Insured with a top British PetInsurance Company, have a diet sheet, a supply of food to get you through the first few days, and a raise and train guide, so you give your puppy a great start. We are always there for help and advice. All puppies are sold as pets only, we do not sell for show or breeding as we do not want our puppies to have to earn a living. Money back written guarantee on all our puppies.